Regular price
Sale price
$4.99 USD
Unit price
per
Sale
Sold out
Clear elastics should hold your hair without pulling it all out! These elastics are the perfect size for a pigtale on your little one or to finish off a quick braid. They are small enough so you only need to wrap them a couple times around the hair but can stretch as big as your hand. They stay hidden so your hair is the main attraction. 250 elastics in one pack!
View full details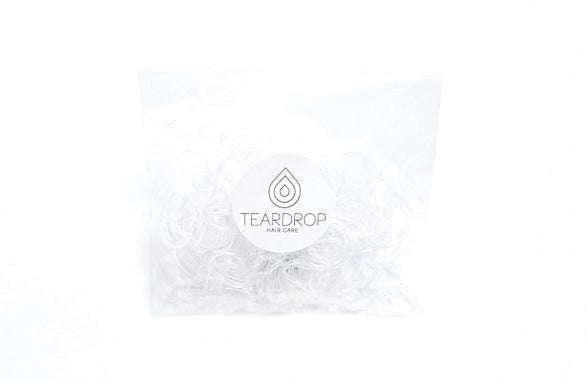 Best of the best!
Never going back to any other hair elastics for my daughter! These are nice and stretchy, stay in very well, and don't pull on the hair. 100% recommend!
Great little elastics!
I love to use these on my one year olds hair. They are perfect for getting the job done! I also appreciate how many come in the pack + that it zips closed.